Not really sure that the little guy is teething, but he sure likes his new toy:
Cute wooden lasso made by
Maple Landmark
.
Although it hasn't always been easy, we've been getting a little better with naps and bedtimes, which recently gave Emily and I a chance to contemplate some of what we give up living in a wonderful city like Seattle. Warning: some of this show is a downer. Worth it, though, on the whole.
And we're hoping that our upcoming road trip will give us a chance to introduce the little guy to some perspective on just how little he really is...
I'm especially excited about the
Night Sky Program
at Badlands National Park, where we plan to camp for a night.
I mean, look at that sky: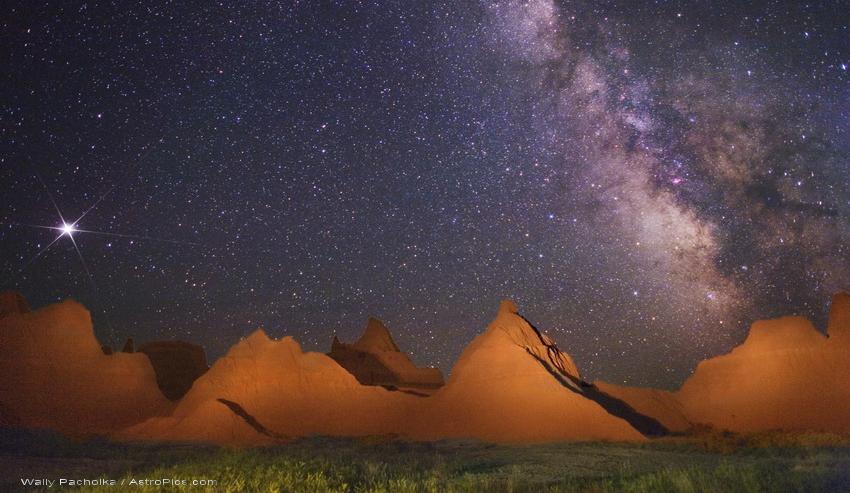 Can't wait!
Wondering how the plans are shaping up? Us too! But we have a rough route mapped out:
View Larger Map
If you're curious, Google says that's about 5,162 miles. Glad I'll have such great company!
Speaking of, in our weekly roundup of what wound up on Facebook, here's Franklin keeping me company while I did a little research on Plato and akrasia (remember
that
? I can't seem to resist the temptation to revisit the topic...):
And look what a gracious host he was last week when we had some company over: